Steam Deck is a handheld gaming device that's becoming popular amongst video game enthusiasts. Although the device is pretty well-managed itself, some add-ons can enhance its overall functionality. And that can be done by installing software called Decky Loader on your console.
Through this, you can easily access a variety of plugins to suit your needs with just a single click. So without wasting further time, let's dig deeper into how to install plugins on Steam Deck using Decky Loader. Our detailed guide will solve all your relevant queries, and you can start using the desired plugins instantly.
What is Decky Loader?
Since you're here to install plugins on your Steam Deck, you'd know exactly what it is. Even Decky Loader is a known term amongst users of this gaming console, but many beginners are unaware of it.
It is basically a plugin software that lets you install plugins for free on Steam Deck. This console launcher offers a plethora of plugins for multiple purposes, like customizing the device's UI, gathering compatibility details about particular games with a single click, and much more.
Few Starting Steps
Before we dig deeper into the detailed mechanism of installing plugins on Steam Deck using Decky Loader, let's discuss a few steps you must implement before starting the process.
Firstly, you must back up all the important data of your device in a secure medium. Although there are minimum chances for accidental deletion of files, it's still recommended to do this as a precautionary measure. You can then follow the below steps to get started:
Click on the Steam Menu tab to disclose a list of multiple options.
Since we are just concerned with the Settings section, so won't be discussing anything else here. Simply select Settings to proceed further.
A screen will appear where you can find different Settings options, click on System Settings to set up your device for installing Decky Loader.
Navigate to the Enable Developer Mode and select it.
Once you are done with the above step, scroll to the end of the Settings section to access a newly added option known as Developer in the menu.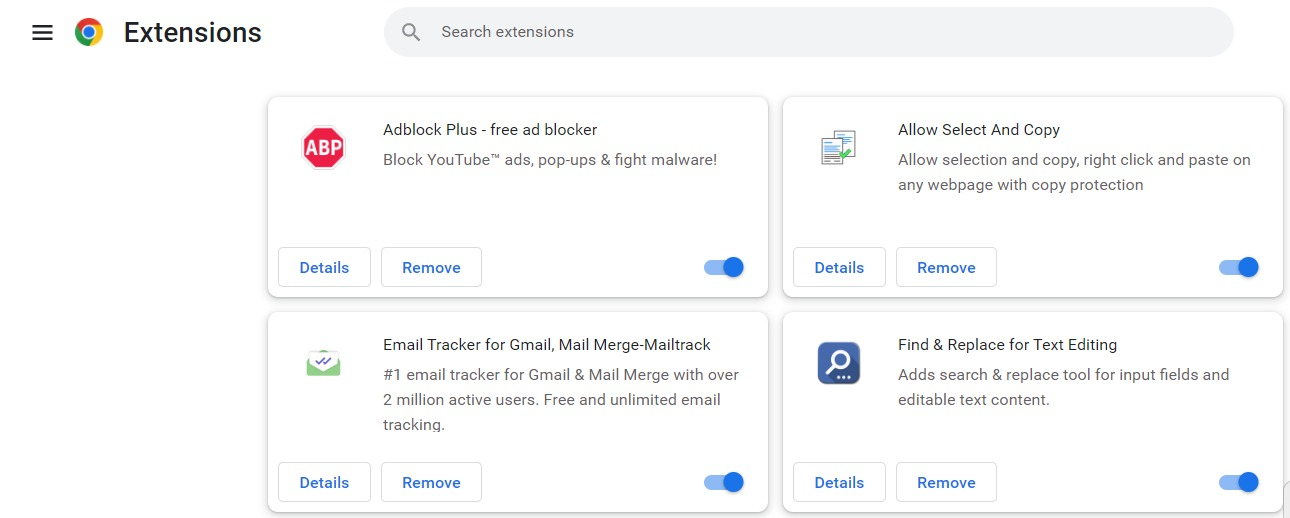 From there, toggle on the CEF Remote Debugging and activate it on your device.
As soon as you select the option, a window will appear, prompting you to restart the console. Attempting this step will save the changes on your Steam Deck so you can conveniently install Decky Loader on it.
Switch to Desktop Mode
Once your console is rebooted successfully, you must follow the below steps, which will help you switch to Desktop Mode. This step is necessary if you want to install Decky Loader and, eventually, its plugins.
Launch the menu by clicking on the Steam button.
Navigate to the Power option and find Switch to Desktop tab. Click on it to finally proceed.
Steps to Install Decky Loader
If you want to use different plugins on your Steam Deck, it's first important to install Decky Loader on the console. The process is pretty straightforward, as we have listed it step-by-step below. Let's get started.
Launch the browser you usually use on your gaming device. We highly recommend Microsoft Edge for this purpose, but of course, you can also choose any browser that's functional.
Search Deck Loader GitHub in the search engine and open the first result that appears after this prompt.
Keep scrolling the page until you are able to spot the Decky Loader Download button. It is usually centralized and huge enough to notice at first sight. Simply click on the button to start the downloading procedure.
Once the file downloads, launch the download folder on your console and locate for it to start the installation. It's usually present as "decky_installer.desktop". You can either search the file name directly or look for it manually through the list.
After navigating to the downloaded file, double-click on it. Then select Execute>Continue to proceed.
Decky Loader will give a prompt through which you can set a temporary password for the plugins app. It's your decision to attempt this step or skip it. But we highly recommend you set the password for security purposes.
Finally, select the app's release version and click OK to start the installation process.
Click OK again to close the window that indicates the successful installation of the Decky Loader on your console.
How to Install Plugins Using Decky Loader?
Now comes the major part, where you'll know how the app can let you access multiple plugins to streamline your console. Here's a detailed step-by-step guide to help you understand the process clearly. Let's get started.
Once you have installed Decky Loader, it's time to shift your console back to the Gaming Mode. You can do so by following similar steps as earlier when you switched to the desktop mode.
Now launch the Quick Access Menu and look for Decky Loader's icon, which looks like a plug.
Clicking on the icon will open up a menu. Don't be shocked if you see it all empty as you have to install the plugins first.
Simply navigate to the shopping icon you see on the menu's top right corner.
Selecting the icon will open a list of different plugins. Simply click on the one you want to download and hit Install.
The app will automatically download and apply the plugin on your console.
Some Decky Loader Plugins you Can Try
Although the app is filled with plugins serving multiple purposes, the one you need may vary according to your preferences. Here's a brief overview of some of the plugins:
1. SteamGridB
If you're an art lover and want to transform your gaming interface with some colorful designs, the SteamGridB plugin can help. Although you can do this manually, the plugin streamlines the process. It lets you select different artistic visuals for the capsule, hero, logo, and wide capsule.
2. ProtonDB Badges
Another popular plugin, ProtonDB Badges, is an ideal resource to help you locate games compatible with your Steam Deck console. It can even display those games that Valve might have missed adding in the Great on Deck section on the console's official app store.
You just need to tap the badge and it will automatically show details regarding the particular game. It even displays reviews from the community to help you make a satisfactory decision.
3. VibrantDeck
This plugin allows you to manage the saturation and vibrancy of the console's screen. It's similar to adding a pop of colors but using an easy and quick way.
However, everyone has their own preferences when it comes to screen saturation. Some might think it spoils the graphics, and others may like it, so install it only if you like saturated screens.
4. ControllerTools
Another Decky Loader plugin on our list is the ControllerTools. Installing this, you can easily manage the Bluetooth controllers on your gaming console through an added menu.
Decky Loader Not Working? Fix Using These Ways
Although rare, Decky Loader may not work properly on your console. The good news is that resolving this error is pretty easy, which you can do by following a few straightforward methods, as stated below.
Method 1: Restart your Console
It might be a temporary glitch with your Steam Deck that may be causing the issue. Simply restarting it can resolve it, and you can start using the Decky Loader software again. However, if the issue still persists, you need to refer to the other methods as mentioned below.
Method 2: Uninstall and Reinstall Decky Loader
Uninstalling and reinstalling Decky Loader can help you fix the issue promptly. For that, you must first shift your console to Desktop Mode following the steps we have discussed above. Then launch the installer file to uninstall the software. It might start working again once you reinstall Decky Loader on the Steam Deck.
Method 3: Remove the Plugins One by One
The last option that can potentially fix this problem is deleting the installed plugins. However, you must not remove all of them together as it could be one faulty plugin that may be causing the issue. Therefore, start one by one and check Decky Loader after deleting each to spot the culprit.
If these troubleshooting ways don't work, you may need to contact the support team or post on the community regarding the particular issue.
Conclusion
We hope our guide on how to install plugins on Steam Deck using Decky Loader will help you attempt the process smoothly. It's a straightforward method and requires no extraordinary hassles or money. Therefore, you can easily enjoy the add-ons by installing the desired plugins and take your gaming experience one level up!
You can also install custom boot animation for your steam deck that can further improve your steam deck experience. If you want to make it more thrilling, buy steam deck accessories to add more power to your device. If you have low memory, you can also upgrade your steam deck storage to experience more gaming on your device.
FAQs
What decky loader plugin do on steam deck?
It is one of the most popular plugin on steam deck which allows you to adjust screen color, change sound, cuztomize the deck and set artwork.
Is Decky Loader free?
Yes, the best part about Decky Loader is that it lets you access all the plugins without asking for any money.
Why is Decky Loader lagging?
Decky Loader is lightweight software with minimum chances of lags. However, if you have configured the plugins poorly, this might be causing speed issues on your console.